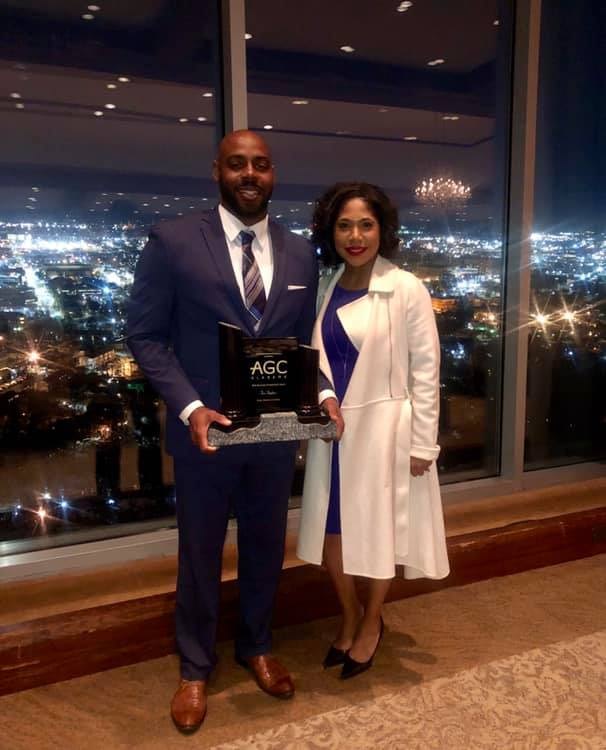 2019 Associated General Contractors of America Award Recipient
AGC's awards programs recognize the nation's most pioneering projects as well as talented and community-minded contractors, innovative and successful AGC chapters, student chapter achievement, and contractors implementing outstanding safety programs.
Spring Cleaning (Reclaiming Your Time)
The world will always demand more of us than time will allow. But we can choose to view time as our own. Not as our burden, but as our gift, and ultimately, it's up to us how we spend it!
That's not to mean that every moment is high stakes. This isn't about adding more pressure to your days by trying to make every second count. It's remembering who you were, and the things you valued before the world got its hands on you. It's choosing what fills you up, and fuels you FOWARD over any other lesser thing.
It will likely look different for all of us. For some, it might look like taking a moment of pause from the push and pull of the day. Maybe that means a soak in the tub if that's your sort of thing. Maybe, like for me, it's finding your place in the garden, planting something lovely, and watching that small thing prosper.
However it looks for you, I hope you will join us this Spring and Summer reclaiming time as a gift, in choosing to spend it well, beholding the beauty of the here and now.
Love,
Tazmine Stephens,
Chief Marketing Officer